Step 1 - Register
Create / register your user account by completing this form.
Please use your actual name, not a nickname. "John Smith". 
Please allow 24 hours for administration to review and approve your account.
You will get an email confirmation of registration approval.
Once you have your approval notification, proceed to the website and login.
Step 2 - Familiarize
There is a lot to look over in the website and the forums!
Step 3 - Say Hello
Post in the New Members forum and tell us about yourself!
Step 4 - Teamspeak 3
We use the game software Teamspeak 3 for in-game communications.
Teamspeak 3 is free for players to download and use.
Download Teamspeak 3 from here.
As a condition of racing at SCSR, you must have Teamspeak 3 working when entering the game server.
When creating your Teamspeak 3 profile, use the same name as you registered with the user account.
Step 5 - Software Download and Setup
Instructions for downloading and installing required software. Click rFactor2 logo for more information.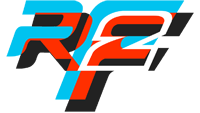 Have Questions or Interested in Your League Running at SCSR?
Contact me with your questions, any problems you have with registering, or would like to discuss your league running at SCSR.
phil@stockcarsimracing.com