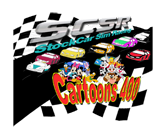 The SCSR Cartoon 400
A Special Event race at the high banked fast Mountain Peak Oval, a track similiar to the Charlotte Motor Speedway where this years Coca Cola 600 will be run. We have enlisted some of the characters from your favourite cartoon series to bring out thier paint schemes to the track and run let us run a race under the lights with them. The event will consist of a open track, 3 round Knockout Qualifying, with 10 cars going into round 3 to get a shot at the pole. The race 400 miles/241 laps will be set to start at 4pm EDT and will progress at 2x so we end up into the night when it finishes. At race start the frontstretch is slightly shaded , by lap 40 the frontstretch and the turns are in shade, by lap 80 the lights begin to come on, at lap 120 the fully on and the skies are dark, looks great and fun to race as the track changes. Stay tuned for more info.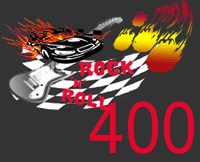 The 2017 Rock n' Roll 400
Imagine if the world's best classic rock 'n roll bands raced StockCars. That is the premise for this special event by HORL, the 2017 Rock n' Roll 400. Two qualifying races will be held on Friday, January 27th, then on Saturday, January 28th the 400 mile race will run at Garry "Machine" Cross' latest track, Las Vegas.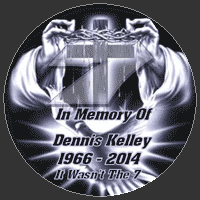 The 2017 Dennis Kelley 500
On Saturday, January 14th, 2017 we will be running a full 500 mile, 200 lap race at Daytona to honor SCSR member Dennis Kelley who passed away in 2014 and is greatly missed. Click the link below for more information on qualifying and event details.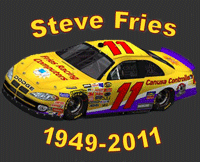 The 2016 Steve Fries 200
On Friday November 24 , 2017 we will be running a 200 lap race at Michigan to pay our respects to the founder of the High Octane Racing League, Steven H. Fries. Steve founded HORL in 2001 and was it's league administrator until his passing in September 2011.