click on image above for race review
Congradulations 83 Don Kelligrew 2016 Fall Season Champion

Stockcar Series                                                        
Join us on steam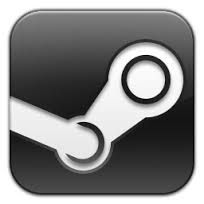 High Octane Racing League will be hosting a series of races on Friday nights. The purpose of the series will be to introduce/assist new/rookie drivers into the Rfactor 2 Stockcar sim. Please read our rules prior to participating in any events.
About Us
We are a group of senior men, who for the most of us, this is as close as we are going to get to driving a race car. We are respectful and clean drivers and expect new drivers to do the same. We believe the game should be fun for everyone and try to provide a fair and even playing field for everyone to enjoy.
Our History                                                                        
High Octane Racing League was founded in 2001 by Steve Fries, to give drivers a free to place to run that provided a clean/respectful racing environment. We lost Steve in 2011 due to Cancer, but his memory lives on. High Octane Racing League ran Papyrus sims until 2009 when we switched to rfactor Stockcar Evolution and finally Rfactor 2 Stockcars. High Octane is a league that prides itself in fair and somewhat serious competition with a group of drivers that are fast but very clean and respectful. This Core group of experienced drivers run with us every Friday Night and are willing to lend us their expertise on setting up the car, to driving habits and general Rfactor 2 problems. 
Our Format
We will be running a series of races maybe 3 races 2 short races of 20-30 laps and a race of 50-70 laps, the last race being a points race contributing to an overall series championship. The short races will give you a change to get accustomed to the car and how it drives, practice pit stops, figure out fuel mileage, etc., to help prepare for the final points race.  All of our races are fixed setup, so if your new to the mod and like oval track racing, but aren't quite fimilar with setting up the car, don't worry already taken care of and we have driving coaches willing to lend a hand.
Race Server Info;
Server Name - StockCarSimRacing.com Fri
Server times - Race nights - Fridays - 8 pm - 12pm EST
Track/race details - Posted weekly in HORL Forums 
Teamspeak
We encourage drivers to join us on Teamspeak Address  71.65.217.117:9988 pw=scsr,
Participation on teamspeak is mandatory for the final race, you don't need to speak if you choose not to, but you must be able to hear the other drivers and the Driver's Meeting.
So please come out and join us for this fun series, I would expect to see some good racing and close finishes.
LINKS:
HORL Rule Book             Race Reviews          Install Rfactor2 Stockcars          Install Teamspeak
HORL Fall Season           Register                   Adding Custom Skins                General Discussions
HORL Rock 'n' Roll 400, January 28, 2017
Race Winner 83 Don Kelligrew
"Ooh what a Feeling, What a rush. I am Comfortably Numb, I can't believe I won that thing. Was just an idea I had when painting a few cars and it turned out to be a great race and lots of fun. I just want to say thanks to everyone who participated and kudos on everyone's driving. I saw a lot of respect out there tonight and would gladly race side by side with all of you again. Jason you had me worried, good driving, great job on second. Great job everyone lets do this again."



2nd place  76 Jason Lance

3rd place 54 Ed Palumbo

 

Race Stats: 

Race Winner 83 Don Kelligrew,  Margin of victory: 1.684 seconds

Race length 267 laps, 15 lead changes among  5 drivers, 1 cautions for 4 laps, Most laps led: 83 Don Kelligrew 192 laps, Fastest lap: 71 Jim Barisoff 29.514 seconds , Pole: 83 Don Kelligrew Winner Qualifying Races 1 and 2

Most positions gained; 70 Paul Brown 11 positions, Field size 16 cars.
Click Image to View Screenshots: